A football coach. An athletic director. And young, fresh-faced students.
They are among the 17 people killed by a gunman at Stoneman Douglas High School in Parkland, Florida, on Wednesday.
Broward County Sheriff Scott Israel said Thursday that all families who lost loved ones in the shooting have been notified. He said police will release a full list of the victims later in the day.
"Today is a day of healing, today is a day of mourning," Israel said.
Here are the victims who have been publicly identified so far:
Alyssa Alhadeff, soccer player
CNN spoke to a relative of Alyssa Alhadeff who said the family was notified Wednesday night that she had passed away.
Alyssa was a student at Stoneman Douglas and a soccer player for Parkland Travel Soccer.
"Alyssa Alhadeff was a loved and well respected member of our club and community," Parkland Travel Soccer said on Facebook. "Alyssa will be greatly missed."
The Facebook post also included a message from her family: "To Alyssa's Friends honor Alyssa by doing something fabulous in your life. Don't ever give up and inspire for greatness. Live for Alyssa! Be her voice and breathe for her. Alyssa loved you all forever!"
Alyssa also attended Camp Coleman, a Jewish sleepaway summer camp.
"On behalf of the entire Coleman community, we offer heartfelt condolences and prayers for comfort to Alyssa's family and friends. May Alyssa's memory forever be for a blessing," the camp said on Facebook.
Scott Beigel, teacher
Beigel, a geography teacher at Stoneman Douglas, was killed as he tried to usher students back into his classroom when the shooting broke out.
Kelsey Friend, one of Beigel's students, told CNN in an emotional interview that he was shot outside the classroom door and that he saved her life.
"Mr. Beigel was my hero and he still will forever be my hero. I will never forget the actions that he took for me and for fellow students in the classroom," Friend said. "I am alive today because of him."
She said the teacher was an amazing person and his memory would live on with her.
"If I could see him right now … I'd give him a huge teddy bear to say thank you. But unfortunately, I can't do that," she said.
Beigel was also a counselor at Camp Starlight in Pennsylvania, which called him a "friend and hero" on Facebook.
Nicholas Dworet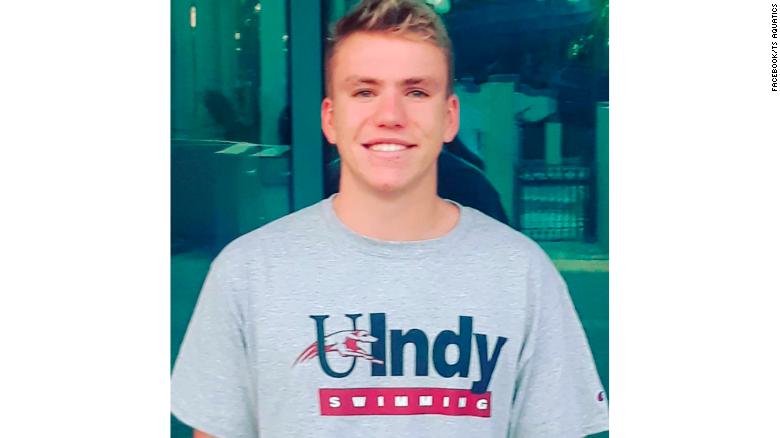 Dworet, a senior at Stoneman Douglas high school, was killed in the shooting, the University of Indianapolis confirmed. Dworet was recruited for the university swim team and would have been an incoming freshman this fall.
"Nick's death is a reminder that we are connected to the larger world, and when tragedy hits in places around the world, it oftentimes affects us at home," said Robert L. Manuel, University of Indianapolis president.
"Today, and in the coming days, I hope you will hold Nick, his family, all of the victims, as well as the Parkland community and first responders in your prayers."
Aaron Feis